ENERCAP is a leading consulting firm in Energy and Carbon Strategy.
ENERCAP is a consulting company specialized in energy and carbon strategies for the implementation of sustainable solutions in developing and developed countries, mainly oriented towards the African continent.
For our Turnkey Projects, please click below :

NEWS
August 2015 : NERC
Tuesday, 11th August, 2015, marks the end of our 18 months project with NERC (Nigerian Electricity Regulatory Commission) on two essential projects for Nigeria :
Strategy and regulatory framework for Demand Side Management

Strategy and regulatory framework for Smart Grid and Smart metering
May 2015 : Liquefied Natural Gas (LNG) Senegal
Wednesday 27th 2015, Enercap's experts presented their conclusions to the World Bank, the Agence Française de Développement, the funders and the actors of the Senegalese energy sector. This study was conducted on behalf of the Senelec (Société National d'Electricité du Sénégal) and the Ministry of Energy. It is about : The strategy and the feasibility of Liquefied Natural Gas (LNG) in Senegal.
May 2015 : MDP ASONA 9360 Project
After 3 years of close cooperation with VRA (Volta River Autority) and TAQA, Enercap has managed to register with UNFCC the MDP ASONA 9360 project. With more than 3,5 Millions of tons of CER, it is one of the largest MDP Project in Africa registered to this day. It favors the emplacement of a combined gas cycle at TAKORADI which improves significantly the energy efficiency of a power plant.
August 2013 : Enerlite™ Innovation
☆ Replace kerosene lamps with Enerlite™ portable solar lanterns, reliable, high performing and low cost lanterns that provide brighter and more steady light.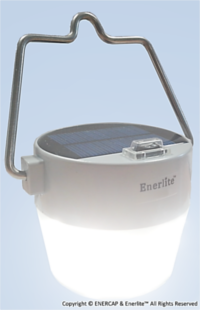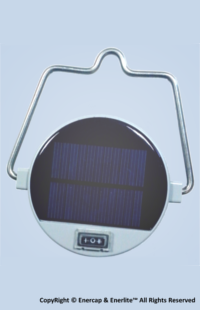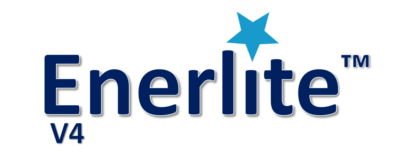 October 2012 : 250 000 solar lamps will replace kerosene lamps in villages
The Council of Ministers on Wednesday 24 October has announced having taken important resolutions to reduce greenhouse gases emissions in Côte d'Ivoire trough the distribution of Hi-Tech solar lamps in rural areas and the establishment of taxes to environment polluters. Ivorian authorities plan to provide solar lights to rural populations in replacing kerosene lamps, this was annouced by the Minister of Post and information technologies, spokesman of the government, Bruno Koné, on Wednesday, October 24 at after the Council of Ministers. "The project will start with 250,000 lamps that will be distributed to households that use kerosene lamps," he said. This measure is part of the "Sunlighting Côte d'Ivoire" project. In a first phase, this project aims to provide lighting to the majority of rural populations. In a second phase, through "Sunlighting Côte d'Ivoire", the state intends to reduce environmental pollution and obtain carbon revenues as well as eradicating fires caused by hurricane lamps in villages. "The President has asked for this figure to be increased to 1 million solar lamps," said Bruno Koné.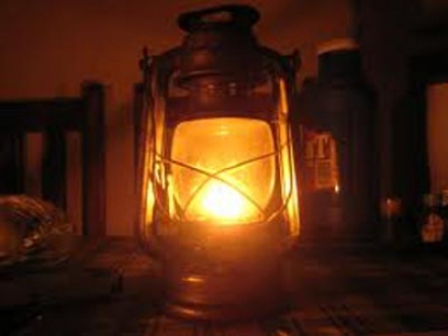 October 2012 : launched EcoProfitable™ Lighting Chad project
Minister of Oil and Energy of Chad and Managing Director of Chadian National Power Utility have officially launched EcoProfitable™ Lighting Chad project, distribution of one million low consumption lamps to Chadian households. During this ceremony held in presence of national press, TV and radio, State officials have personally distributed the first lamps. This exemplary project will lead to greenhouse gas emission reduction of 40,000 tCO2 per year and shave 30MW at peak load, and is developed in the framework of EcoProfitable™ Lighting PoA, the most important PoA in Africa with SunLighting™ Program. This program is being implemented in about fifteen African countries.
February 2012 : International Forum on "Renewable Energy", Chad
ENERCAP has been invited to participate to the international forum on « Renewable Energy » in N'Djamena, Chad. During the forum, ENERCAP shared its deep understanding and experience of the energy context in Africa along with leading African and European actors in the field of energy and carbon. The forum was also an opportunity for ENERCAP to present its two large scale energy program in Africa : EcoProfitable Lighting™ Africa & SunLighting™ Africa. The forum was held in N'Djamena, Chad from January 31st to February 5th 2012.
Idriss Deby Itno, President of the Republic, and the SEM have participated to this forum, which will remain as the starting point for the development of renewable energy in the country.
Following this success, ENERCAP has been approached to assist other African governments in the implementation of programs and ambitious initiatives in the field of clean energy.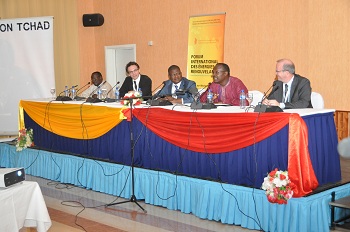 January 2012 : Launch of PoA « SunLightingTM Africa »

As part of its Master Program "SunLighting Africa™", launched in June 2011 (distribution of 300 million lamps Enerlite), the PoA (Programme of Activities) is in the process of validation by our partner Bureau Veritas.
About thirty CPAs are being launched, including Gabon, the first CPA where the lamps are already distributed.
With 20 countries and more than 15 Mt of CO2 reduced per year, the PoA is the largest in Africa, with each of the CPAs counting 750,000 lamps.
---
June 2011 : ENERCAP Launch World's Largest Solar Lamp Project at Carbon Expo
300 million solar light lamps are expected to be deployed in Africa over the next 24 months


Enercap released plans today at the Carbon Expo in Barcelona, to bring 300 million solar lamps to over 60 million African households over the next 24 months. The project called SunLighting is expected to avoid 24 million tons of C02 per year and reduce toxic kerosene consumption by over 9600 million liters annually across the African continent.

More...
---